BPI Sports Titan Series Pump Formula is a caffeine-free pre-workout that helps to increase nitric oxide levels, filling your muscles with the oxygen and nutrients they need to grow. Pump Formula can help your muscles fight off fatigue so that you can train harder, longer.*
Key Benefits
Increased Muscle Pumps:
Literally feel your muscles working each rep and every set with BPI Sports Titan Series Pump Formula. Citrulline malate and glycerol monostearate work together to increase nitric oxide production and help increase blood flow for mind-blowing, sleeve-tearing muscle pumps.*
Boost Endurance:
Citrulline Malate, a popular vasodilator, can help fuel your muscles with more oxygen and nutrients by increasing blood flow during your workouts.*
Lean Muscle Building:
Mucuna pruriens and Diindoylmethane (DIM) support natural hormone levels, which may help stimulate muscle growth and increase lean muscle mass.*

Not intended for use by persons under age 18. Do not exceed recommended dose. Get the consent of a licensed physician before using this product, especially if you are taking medication, have a medical condition, you are pregnant, nursing or thinking about becoming pregnant. DISCONTINUE USE TWO WEEKS PRIOR TO SURGERY. KEEP THIS PRODUCT AND ALL SUPPLEMENTS OUT OF THE REACH OF CHILDREN.
GET READY TO GET JACKED!
BPI Sports Titan Series Pump Formula is a one-of-a-kind pre-workout that delivers big time results. If you want big arms and legs like The Titan himself, you need to grab a scoop of Pump Formula. Filled with nitric oxide boosting ingredients and an anti-estrogenic blend, the ingredients in Pump Formula may help to increase lean muscle size and growth. For extreme performance and endurance, add Pump Formula to your favorite pre-workout drink!*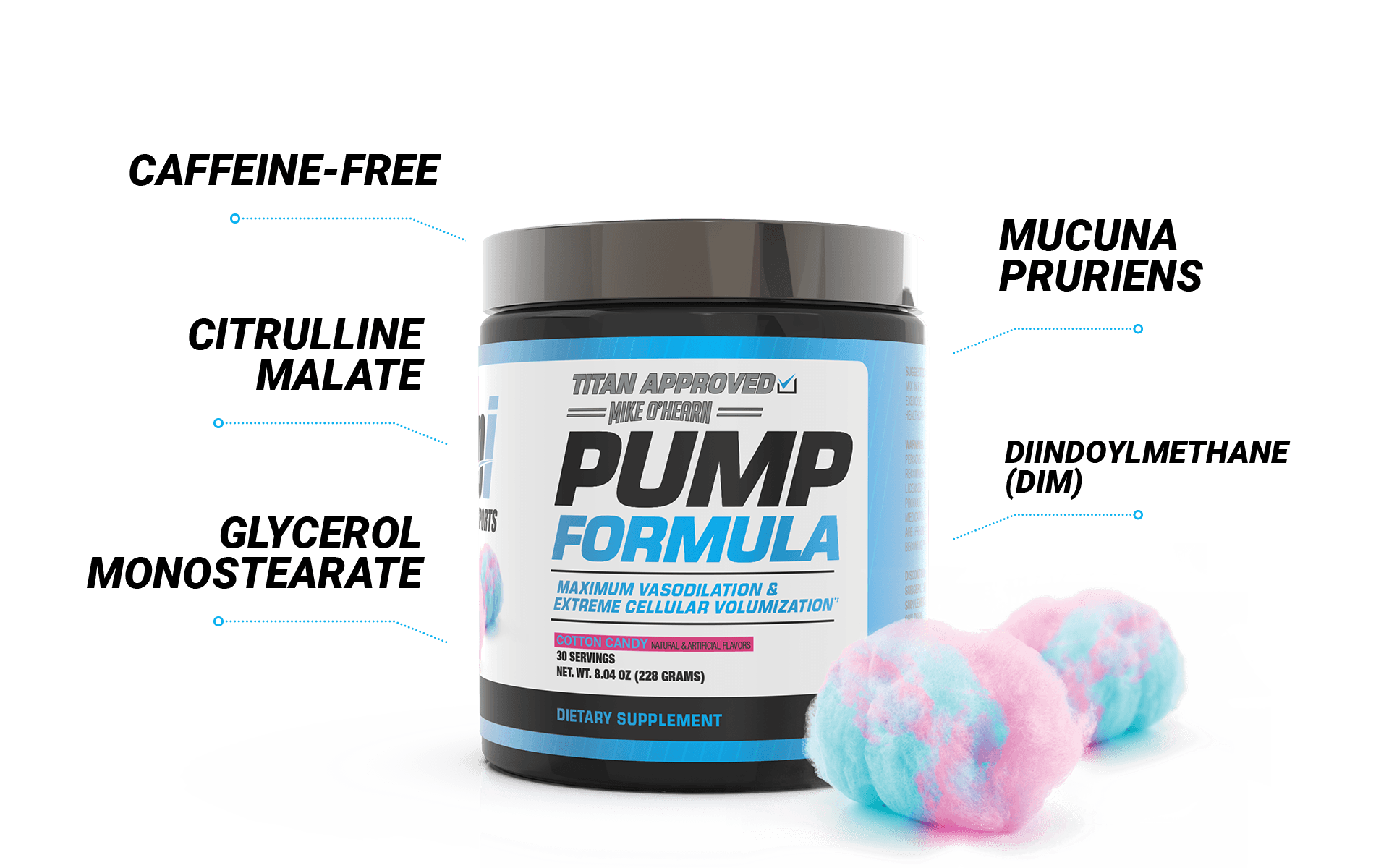 INCREASE BLOOD FLOW
Citrulline malate can help to boost nitric oxide levels and increase blood flow to fuel your muscles with much needed oxygen and nutrients during your workouts. Take BPI Sports Titan Series Pump Formula to feel your muscles working while you exercise.*
FIGHT OFF FATIGUE



Pump Formula helps you take your workouts to the next level. Citrulline malate and glycerol monostearate work together to increase endurance and reduce muscle soreness. Glycerol may also help to improve hydration levels by pulling water into the muscles.*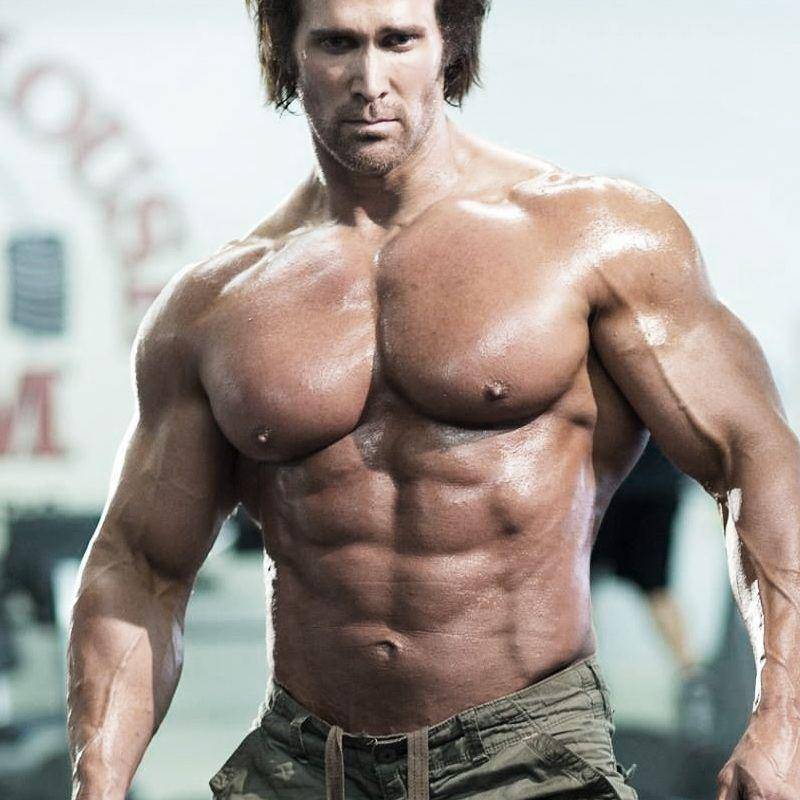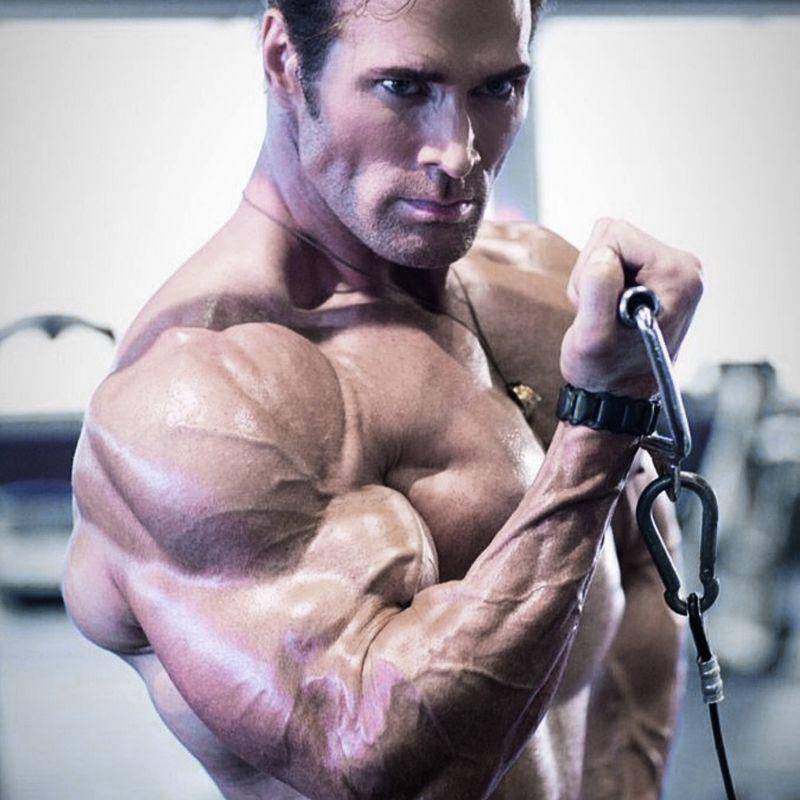 HORMONE SUPPORT

Pump Formula is two products in one! This unique pre-workout is caffeine free and contains a unique anti-estrogenic blend. Mucuna pruriens and Diindoylmethane (DIM) can naturally help support hormone levels, which could help improve lean muscle building, recovery, weight loss, and sexual libido.*
BPI SPORTS TITAN SERIES PUMP FORMULA
Citrulline Malate
Improves blood flow and helps increase nitric oxide levels and muscle pumps, to promote endurance and performance.*

Glycerol Monostearate
Easily absorbed and may improve efficiency in exercise and an overall more muscular look.*

Berberine


May help with weight loss and blood sugar support.*
Velvet Bean Extract (Mucuna Pruriens)


A legume that naturally produces more HGH, which may help with muscle recovery and lean muscle building. Mucuna pruriens may also help improve sexual libido and performance.*




Diindoylmethane (DIM)


May help naturally support testosterone and maintain healthy hormone levels, which may help with weight loss and lean muscle growth.*
Written by
an anonymous user
on
Customer Reviews
based on reviews
There are no customer reviews yet.
Thank you for submitting your review. Once it is approved, your review will show up in the list of reviews.
Submitting your review failed. Please try again.